0203 991 1375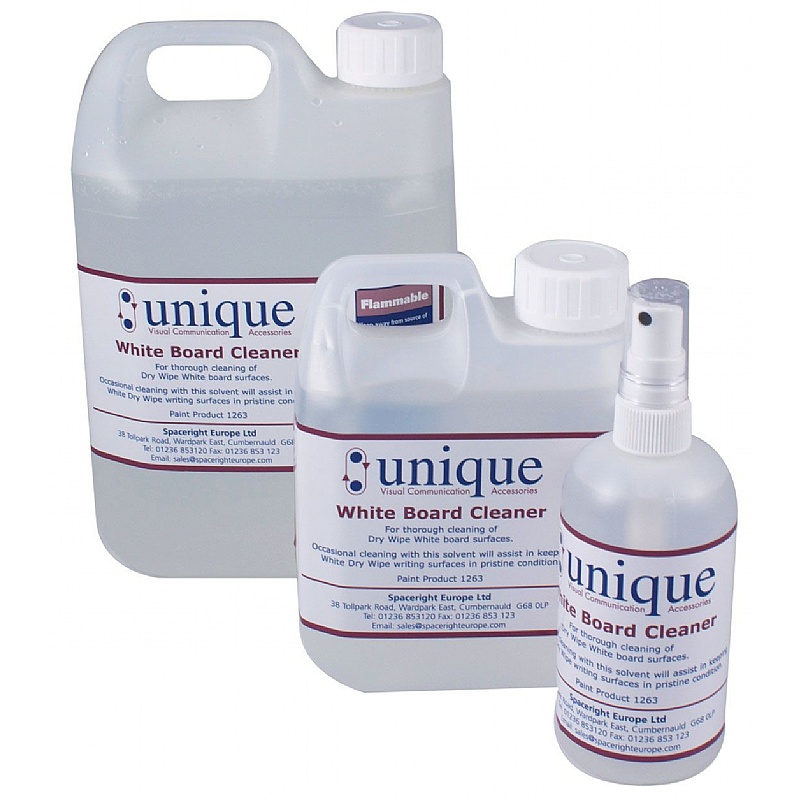 The Boffin's like to make sure you have all your accessories for your display and presentation needs. We've got you covered and at a great price as well.
Designed for thorough cleaning of drywipe whiteboard surfaces.
Use this whiteboard cleaner frequently to ensure your whiteboard doesn't become victim to ghosting.
Ensure you never run out with our re-fill options.
Suitable for use on drywipe whiteboards.
Once applied, we recommend cleaning with either a whiteboard duster or soft cloth, once the board is clean, leave any residue to dry naturally.
N.B. - This item is flammable. Ensure it is kept out of reach of children and stored in a cool dry place, away from any ignition sources.
Related Products
You may also be interested in the following products